The Lacrosse Athlete Development Model:
The Right Lacrosse at the Right Time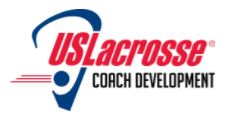 Competition for Development
Competition is part of our DNA. We love to play, and game-day is the best day of the week.
The lacrosse athlete development model takes a progressive approach to preparing athletes for long-term success. By providing developmentally appropriate competition formats and rules, players get to play in ways that align with their physical, cognitive, social, and emotional development.
It starts with small-sided games at younger ages, with size of field and the number of players progressively increasing as players develop both physically and cognitively. When players are developing skills and have emerging decision-making capacity, the game supports that development. It's all about the right competition at the right time.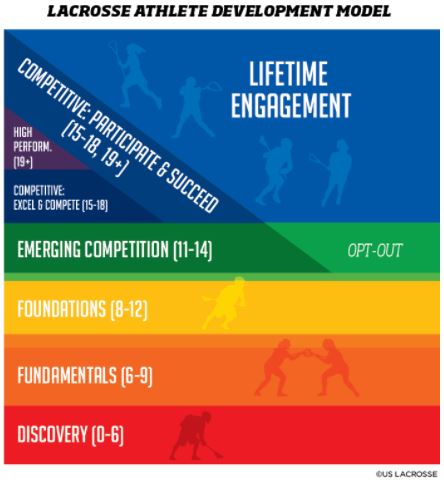 CORE VALUES
Designed for Development 
  FUN and Kid-Centered 
           Small-Sided Competition and Free Play 
           Physical Literacy 
           Multi-Sport Participation
           Coach Training 
For more information on the LADM, please check out uslacrosse.org/athlete-development